Auto Dealer Fuel Systems
Fuel vehicles at your location to reduce fuel costs, risks, and liability.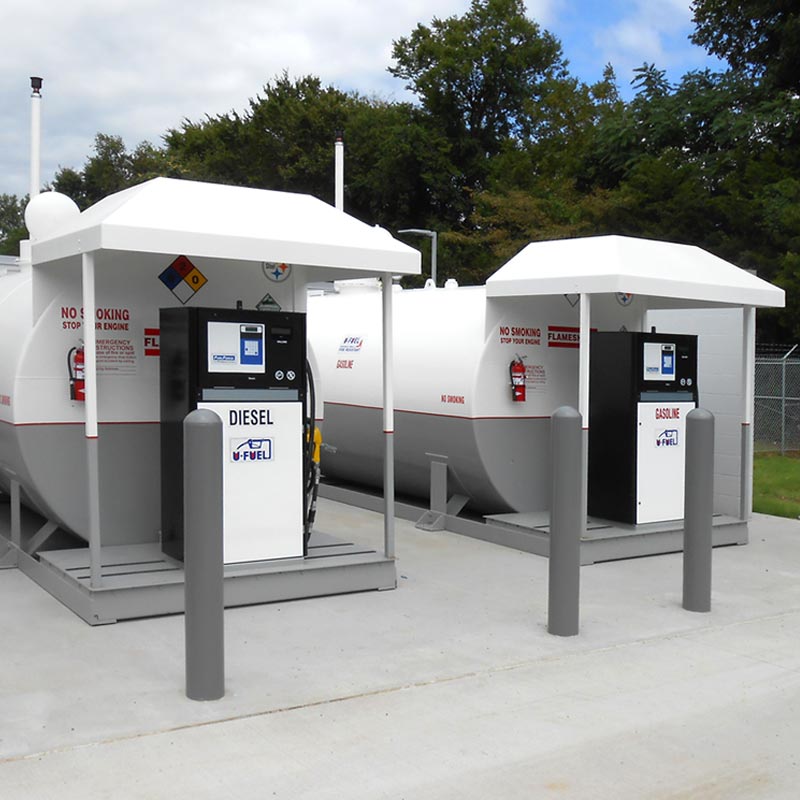 Fuel Systems
Enable your workers to fuel vehicles on-site. When they fill vehicles, the fuel system automatically records how the fuel used, type, time, date, driver ID, and vehicle ID.
Fuel costs are a major expense at any car or truck dealership. The opportunity for fuel misallocation and waste increases in proportion to the size and variety of inventory, the number of employees and the range of fuel uses. Whether it's a full tank for the new car buyer or a few gallons for a test drive, whether it's high octane for a high performance vehicle or diesel for a long-cab pickup truck, our fuel stations let you set the rules and control the dispensing.
Gasoline and diesel fuel options
Barcode readers and WiFi communication
Fuel and system monitoring ensuring safe operation
Effectively manage fuel accounting
Unlock major cost savings by purchasing bulk fuel
Alternative when underground fuel stations are not practical
Ease in shipping to remote locations
Rapid deployment in emergency disaster situations
Reduced cost for station and installation
Secure against theft and vandalism
Earthquake resistant
Optional internal power source
Each time you or someone else from your business goes off-site to put gas in a car, there is always a risk that an accident could happen. This could lead to damage to dealership's inventory or could cause liability issues if a customer has already purchased the vehicle. You can cut down on risks and liability by having a fuel station on-site.