Military Fuel Stations
U-Fuel provides inconspicuous, independent fueling stations that operate anywhere to support your mission.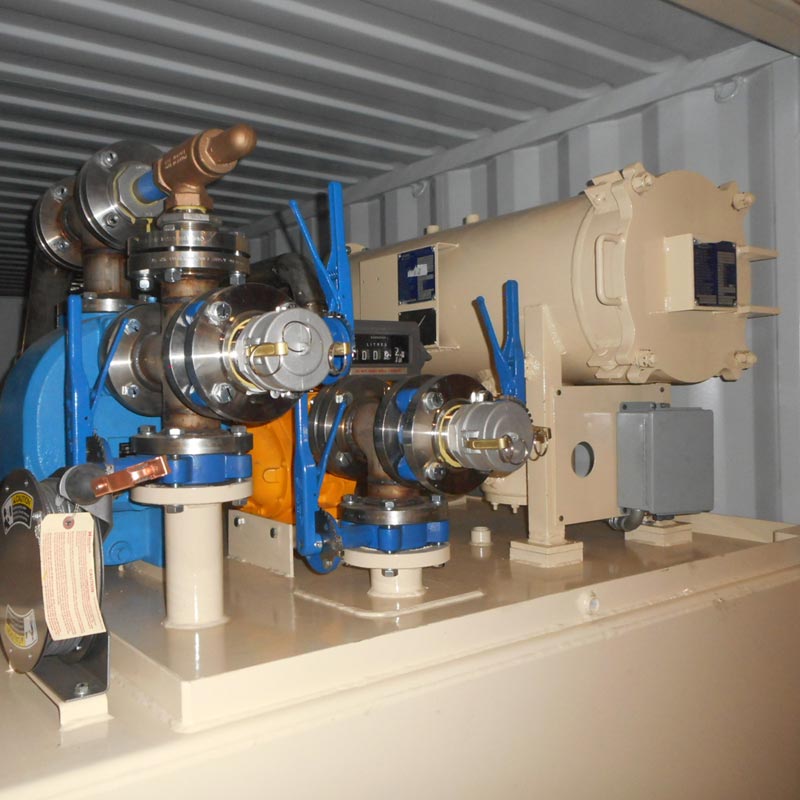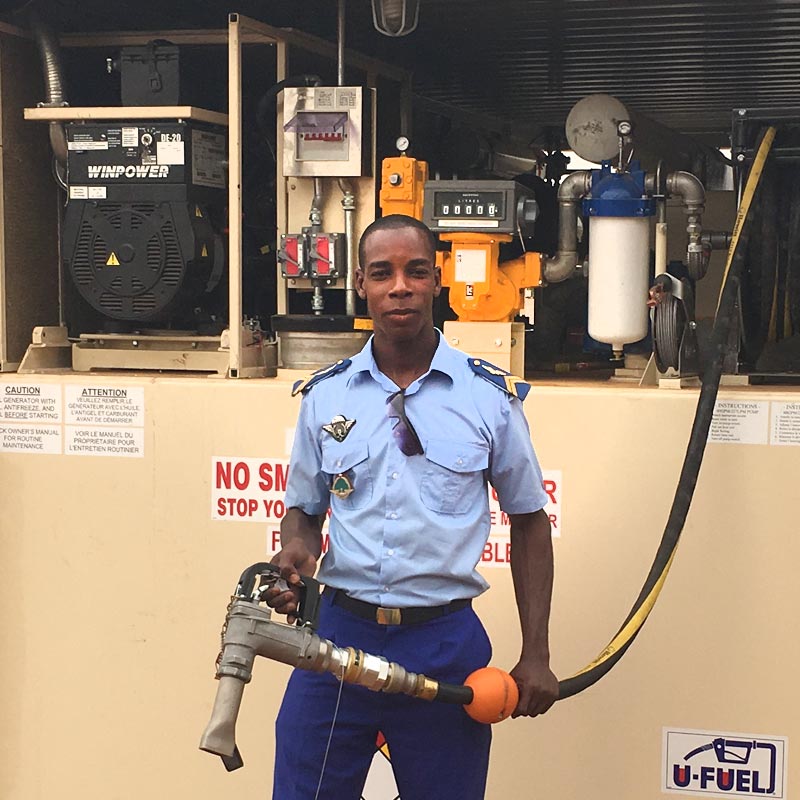 240 GPM Fueling
Fill, recirculate, and dispense.
4,000 gallon UL listed tank with internal honeycomb baffles and secondary containment
20' ISO container for land, ocean, or air transport
380V 50Hz slide out generator for maintenance
US FAA approved filters for jet fuel
Low point water detection system and drain
El1581 5th edition filter/separator with category M (military) 1st stage coalescers (.4 micron filtration), 2nd stage separator, air eliminator, and pressure relief valve
Multiple pressure gauges
3" pump, meter, and valves
High level pump shutoff with override
50' grounding reel
50' dead man control
Mechanical fuel level gauge
Audio-visual high/low alarm
Sloped tank with low point drain
Interior lighting and area lights for night operations
Breaker panel
Universal receptacle for auxiliary power
Stainless steel foldout steps for easy access
Reel Cart Option: Reel cart with 100' hose to system and 100' hose to aircraft provides rapid deployment and is capable of fueling four aircraft simultaneously at 60 GPM.
60 GPM Fueling Stations
Ideal for aircraft and vehicle refueling.
Submersible pump with pressure relief valve
.5 micron, water absorbing filter monitor (El1583 6th edition)
Liquid controls mechanical meter
50' aviation hose and reel
50' grounding reel
Dry-break quick disconnect to change nozzles
Dead man for single point fueling
Overwing, single point, or truck nozzle