Fleet Fuel Stations
Save time and money by having your employees fuel vehicles on-site.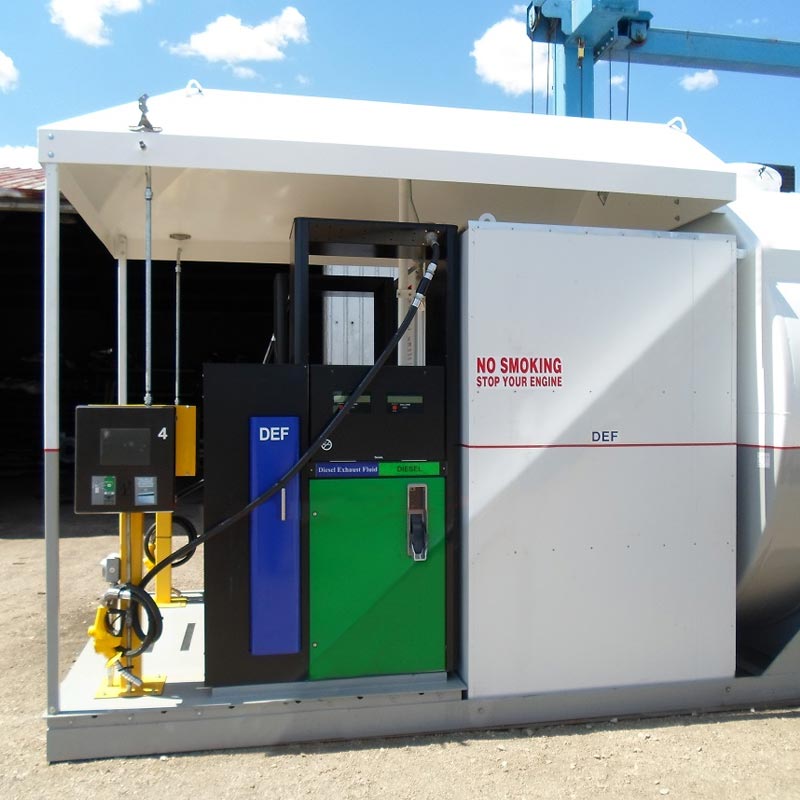 Diesel/DEF Systems
U-Fuel offers a range of configurable fuel solutions tailored for industries benefiting from on-site fleet fueling.
Enable your workers to fill vehicles on-site. When they fill their vehicle, the fuel system automatically records fuel, time, date, driver, and vehicle ID.
Gasoline, diesel, and DEF (heated dispensers and heated,circulating tanks)
WiFi communication between vehicle and fuel system
Fuel and system monitoring ensuring safe operation
Effectively manage fuel accounting
Unlock major cost savings by purchasing bulk fuel
Less expensive than underground fuel stations
Ease in shipping to remote locations
Rapid deployment in emergency disaster situations
Reduced cost for station and installation
Secure against theft and vandalism
Earthquake resistant
Optional internal power source