Aviation Fuel Systems
Provide fuel for commercial and private aircraft with U-Fuel aviation systems. Options available for on or off airport operations.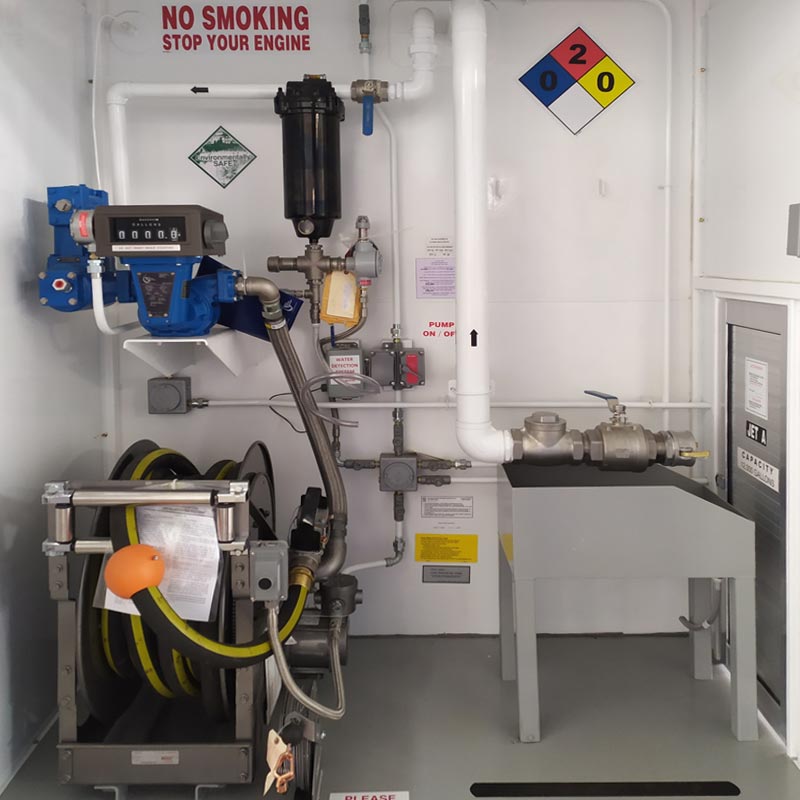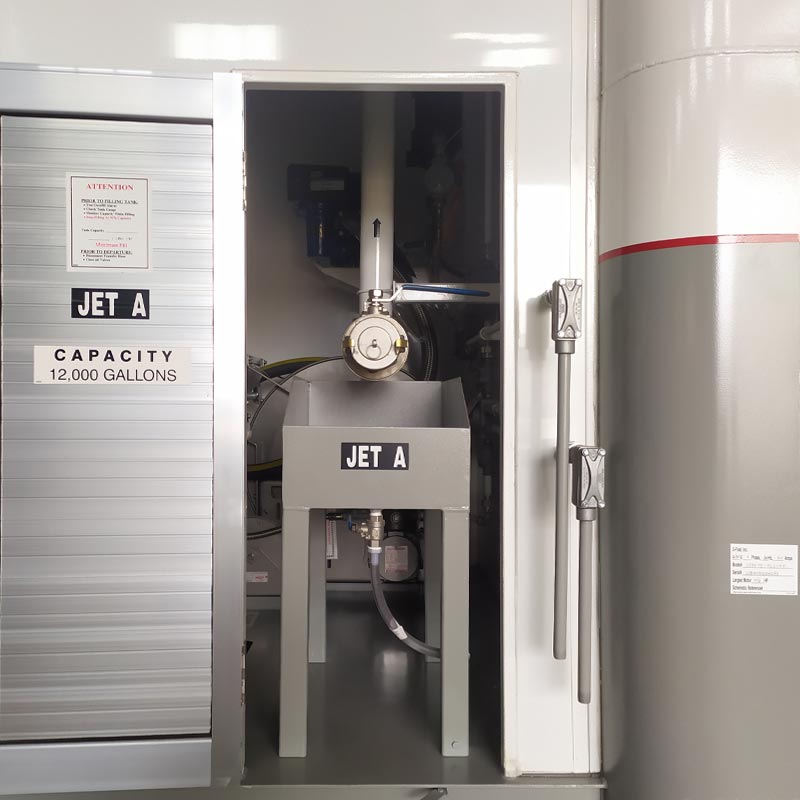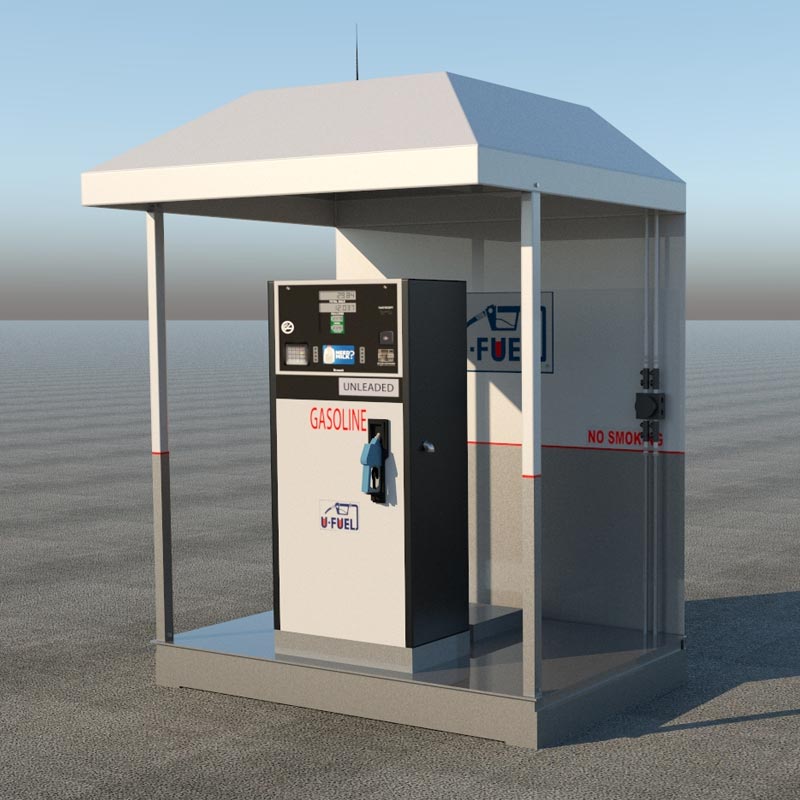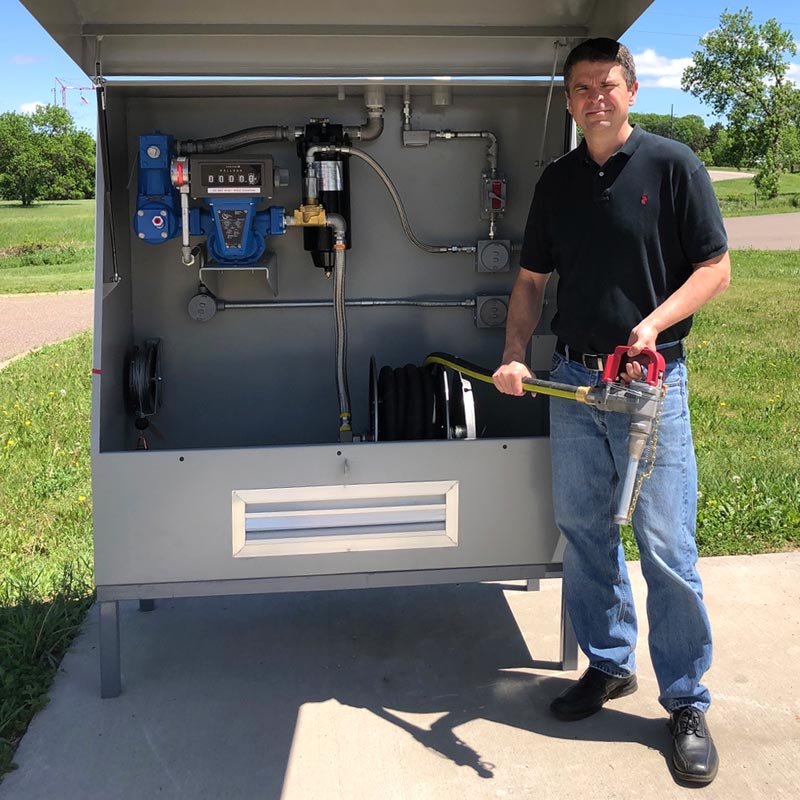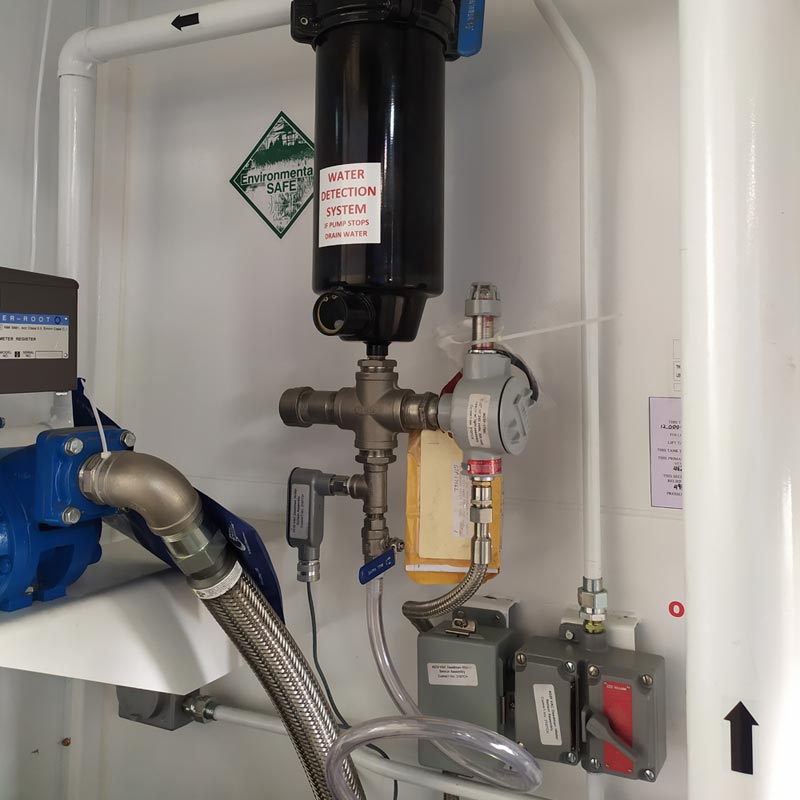 Enclosed Aviation Fuel Systems
Protect your fuel equipment by enclosing it in a compartment designed for security and ventilation.
Exposing fuel components to the elements accelerates deterioration of hoses, pressurization of pipes, filters, and other equipment. This often causes leaks and creates condensation which adds water to fuel requiring frequent filter changes and allows for bacterial growth.
U-Fuel provides enclosures for large commercial fuel systems as well as small retail systems. Fuel cabinets are available for independent fuel islands supplied by existing tanks or attached to new tanks providing an economical alternative.
Options include:
20-250 GPM with over wing nozzle or single point with deadman handle
Full service or self service with adjacent card reader
Electronic water detection/shut-off with heaters
Lockable, weather resistant, and ventilated cabinets
Doors provides attendant shelter
Less expensive than traditional fuel cabinets
Heated customer kiosk available for harsh climates
Barrel Dispensing Station: For airports and marinas in remote locations receiving fuel in barrels, U-Fuel provides a 24-hour self-service by credit cards connected to POS system. Barrels must be placed in secure enclosure.
Fire Resistant Enclosures: In areas where fire codes prevent locating pumps and equipment adjacent to tanks, U-Fuel provides an enclosed fuel island with steel hood, fire-rated walls, and lockable doors. The fire-rated design allows locating dispensing equipment close to the tank on the same support structure. Options include light with switch, automatic fire suppression system above dispensers, tank and fuel system monitoring equipment, self-service option with external LED area light.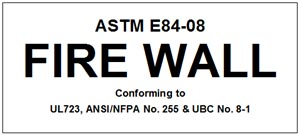 Non-enclosed fuel systems are also available.
Remote Fuel Islands
Upgrade fuel islands without removing tanks.
For locations where dispensing must occur at a distance from fuel tanks, U-Fuel offers remote fuel islands with dispensers, valves, and electrical fittings pre-installed with secondary containment. Transition sumps for underground pipe, valves, fuel monitoring, and leak detection systems are available as a package.
Water Defense System
Ensure there is no water in your fuel system.
U-Fuel's water defense system electronically senses water in fuel, disconnects power to the pump and stops the flow until the water is drained. In cold climates, U-Fuel provides a heater at the base of the filter to prevent freezing. Learn more.