Military
U-Fuel defense fuel stations supply fuel to forces in all parts of the world.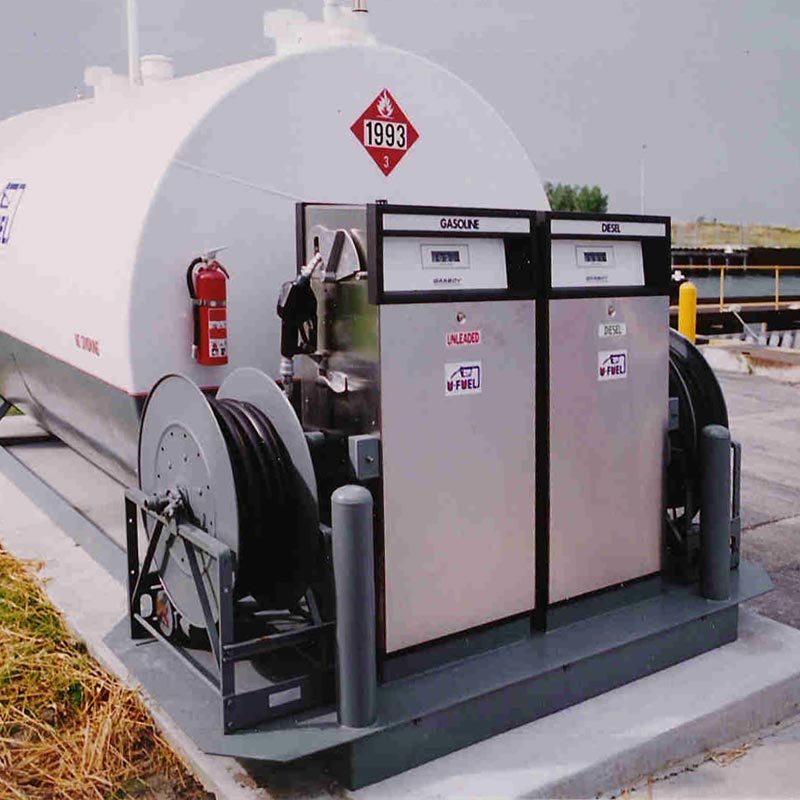 Flexible Fueling Solutions Designed for Military Operations
Since 1987, U-Fuel has provided fuel systems for a wide variety of military applications. With a wide scope of approvals and versatility, U-Fuel's products effectively support your mission.
We have extensive experience working with the United States and other military to create fuel stations that can be:
Rapidly deployed in an emergency situation
Easily relocated if demands change
Supply gas, diesel, DEF, aviation fuel, jet fuel, as well as other alternative fuel options
US FAA approved filters for jet fuel with water defense system
Built to withstand harsh conditions such as low arctic or high desert temperatures
Designed to fuel multiple vehicles at once with 240 GPM
Inconspicuous, secure self-contained system in a 20' ISO container
US Coast Guard bases throughout the United States use U-Fuel marine stations to fuel their fleets as well as jet helicopters for rescue operations. U-Fuel has designed and provides unique fuel stations to meet special Coast Guard requirements. Some of these locations include: Annapolis, Atlantic City, Baltimore, Barnegutt Light, Beach Haven, Cape Hatteras, Chicago, Grand River, Marquette, Milwaukee, Ocean City, Sault St. Marie, St. Ignes, and St. Louis.
Military Fuel Stations